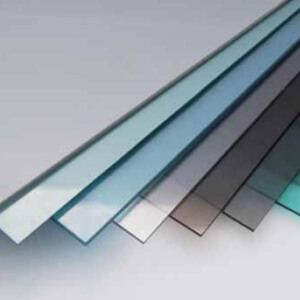 Polymerisate Vinylidene Fluoride (PVDF)
We shine as the best PVDF sheet suppliers and cater to clients across electrical, packaging, and other purposes. Thanks to the high resistance to UV exposure and corrosion, the PVDF has been a great solution.
These sheets possess remarkable features and provide toughness that makes them a very safe material to use for packing and electrical cabling. Its resistance to chemicals, including gases and corrosive liquids, assists us in delivering better to our clients.
Consult with our representatives regarding the temperature, thickness, and mechanical specifications. Our affordable range of sheets is excellent for all business needs.
PVDF is vinylidene-fluoride-based polymerisate outstanding for their excellent chemical resistance, excellent machinability and universal applicability.
PVDF is a specialty plastic material in the fluoropolymer family; it is used generally in applications requiring the highest purity, strength, and resistance to solvents, acids, bases and heat and low smoke generation during a fire event. Compared to other fluoropolymers, it has an easier melt process because of its relatively low melting point of around 177C.
It has a low density (1.8 g/cm3) compared to the other fluoropolymers.. It can be injected, molded or welded and is commonly used in the chemical, semiconductor, medical and defense industries, as well as in lithium ion batteries. It is also available as a crosslinked closed cell foam, used increasingly in aviation and aerospace applications