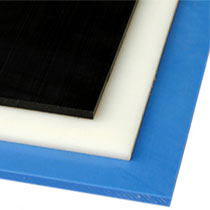 What makes us at S.A.M. a reliable nylon supplier Malaysia? We for one, are specialists in the production of plastic rods, CDM Materials, and acrylic sheets to name a few. This journey has brought us forward to more innovative solutions and products that are superior to the rest. Our specialization lies in researching aplenty with mechanical and appropriate chemical resistance to organic solvents and more. We also look to create durable corrosion-resistance properties.
The MC Nylon is good for use in the energy industry, in conveyor machines and electronics. Their applications are only evolving with every passing day. It speaks volumes of the innovation that has helped use caprolactam by using the base catalysis bulk polymerization process. Because today many industries rely on these shock and abrasion-resistant products, our assurance lies in giving you only the best. Call us to help you select the best type or grade of this MC Nylon.
Nylon is a generic designation for a family of synthetic polymers, more specifically aliphatic or semi-aromatic polyamides. They can be melt-processed into fibers, films or shapes. The first example of nylon (nylon 66) was produced on February 28, 1935, by Wallace Carothers at DuPont's research facility at the DuPont Experimental Station.
Properties
high absorption of moisture of up to 3 % in standard atmosphere
Results: in increased impact resistance.
Please note: In thin-walled parts, reduced mechanical strength and dimensional stability
excellent sliding properties
extremely high abrasion resistance
high mechanical strength coupled with high impact strength
excellent machinability
good adhesive properties
good weldability
Field of application
Universally deployable parts exposed to high loading; frequently used as a substitute for aluminium or bronze. Also permits the production of large-volume parts.
Mechanical engineering
e.g. sliding parts, rollers, bushes
Offshore
e.g. bogies, cable winches
Vehicle construction
e.g. sliding parts, hoisting gear, rope pulleys
Foodstuffs industry
e.g. sliding parts, conveyor stars, spiral conveyor