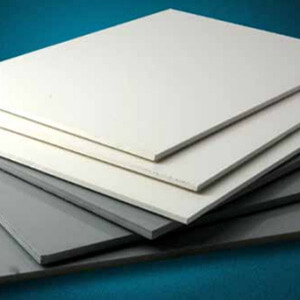 We take care of producing high-grade engineering products. PVC or Polyvinyl Chloride is one of those materials we have a great demand from every sector.
To get the best PVC sheet in Malaysia, you can browse our site thoroughly. Our dynamic range of products in PVC is suitable for electrical cable coating, window frames, to even pipes and fittings. It means we have a vast category of clients across these domains.
What makes PVC reliable is its versatility in its mechanical and chemical composition. It is at its strongest when it is at normal temperature. It means the product makes the least depreciation over years of regular use too. These days, you can spot PVC in use from flooring to roofing and from rainwater and waste management systems. Hence, we rank as one of the top PVC material suppliers for energy-saving products for your construction and other applications.
The products are especially outstanding for their high form stability, excellent chemical resistance, thermoformability and excellent flame retardant properties
Polyvinyl chloride, more correctly but unusually poly(vinyl chloride), commonly abbreviated PVC, is the third-most widely produced synthetic plastic polymer, after polyethylene and polypropylene.
PVC comes in two basic forms: rigid (sometimes abbreviated as RPVC) and flexible. The rigid form of PVC is used in construction for pipe and in profile applications such as doors and windows. It is also used for bottles, other non-food packaging, and cards (such as bank or membership cards). It can be made softer and more flexible by the addition of plasticizers, the most widely used being phthalates. In this form, it is also used in plumbing, electrical cable insulation, imitation leather, signage, inflatable products, and many applications where it replaces rubber