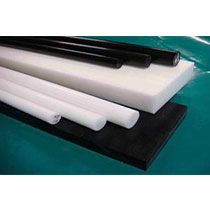 We take pride in being the most reliable Polycarbonate manufacturer. We have the proper infrastructure and the most advanced expertise to produce tough PC materials. Polycarbonate comprises carbonate polymers, and they are easy to fabricate.
You can check out our range of products and the diverse styles to suit your needs. Among the most useful properties of this Polycarbonate is how it tops the list of being resistant to impact. It is lightweight, and its optical properties add to its features besides it being durable.
The UV resistance aspect and its high mechanical retention and electrical insulation work wonder for it. It also is commonly in use for its flame-retardant properties in electrical devices.
We are famous as a polycarbonate sheet manufacturer for a reason. Get affordable solutions and customization from us to ensure you get the optimized results at every step.
Polycarbonates (PC) are a group of thermoplastic polymers containing carbonate groups in their chemical structures. Polycarbonates used in engineering are strong, tough materials, and some grades are optically transparent. They are easily worked, molded, and thermoformed. Because of these properties, polycarbonates find many applications.
Polycarbonate is mainly used for electronic applications that capitalize on its collective safety features. Being a good electrical insulator and having heat-resistant and flame-retardant properties, it is used in various products associated with electrical and telecommunications hardware. It can also serve as a dielectric in high-stability capacitors