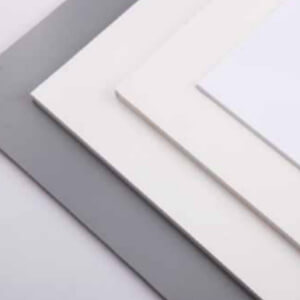 S.A.M. has been a PP Sheet supplier across South East Asia. Our fame at manufacturing Polypropylene or PP thermoplastic sheets has been due to our regular steps of innovation.
We have all dedicated teams of researchers and developers who have continually worked at innovating thermoplastic materials. PP sheets have a rigid body, and they are easier to use across more applications than regular plastic.
As a specialist PP Supplier, we cater to consumer goods, furniture market, automotive industry, and others. The presence of fibre gives these PP sheets agility and versatility like no other. Moreover, we focus on ensuring multiple purposes of these PP sheets. Hence, we have a variety of low-density PP products and with varying chemical resistance properties. Our fame as a PP supplier Malaysia has been due to this care to detail.
Polypropylene (PP), also known as polypropene, is a thermoplastic polymer used in a wide variety of applications. An addition polymer made from the monomer propylene, it is rugged and unusually resistant to many chemical solvents, bases and acids.
Isotactic, highly heat-resistant polypropylene. Three common colors which are white, grey and natural.
Common colors are grey, white and natural. Standard format is 1220mmx2440mm, 1500mm x 3000mm though sometimes 1000mmx2000mm is offered pending on the occasion. Thicknesses range from 1mm to 100mm